He brought me out into a spacious place; He rescued me because He delighted in me.
Psalm 18:19
She had fed him dinner and he was sitting contently, still strapped into the highchair with the tray attached. Mason, thirteen, her third son, was home from the care center for the weekend. Days like these were infrequent, the whole family together at home, with Mason. Rachel tried hard to take it all in, to log every single moment of the weekend in her memory. She was always vaguely aware this time could be the last. The final time they would all be together, with Mason.

She was alone in the kitchen, cleaning up Sunday dinner and barely aware of the cheerful sound of the boys outside with their Dad. Glancing over her shoulder, she stole a quick glimpse of Mason. Remembering again that they would make the journey back to the facility in the next few hours, she began to softly weep. Rachel moved to Mason's chair, knelt down, tenderly took his face in her hands, looked into his blue eyes and spoke sweetly, 'Oh Mason, mommy loves you so'. Profoundly mentally disabled, Mason could give no acknowledgement of her words. She returned to the sink, finished filling the dishwasher, but feeling the urgency, Rachel quickly wiped her hands and returned to Mason's side. Kneeling down directly in front of the highchair tray with tears streaming down her face, she repeated the phrase, almost pleadingly, 'Oh Mason, mommy loves you so'. Again, Mason remained unmoved.

It was right then, for the very first time, in that moment, with her hands gently holding Mason's face, she finally understood. It was clear to her now. In the precise manner she so tenderly cherished her precious beloved son, her heavenly Father loved, accepted, and cherished her. She loved Mason, just because he was hers. That was all.

Rachel learned from Mason what we often forget to remember. We are loved by our heavenly Father, just because we are His. That is all. No amount of performing, promising, or even obeying God, can increase His love for us. He loves, enjoys and delights in us with the same amount of tender compassion on our very best days, as He does when we are unrepentant, unforgiving and full of ourselves. He loves us, just because we are His. This is grace. Undeserved and unlimited love.

And for today, remember God loves you, just because you are His. That is all.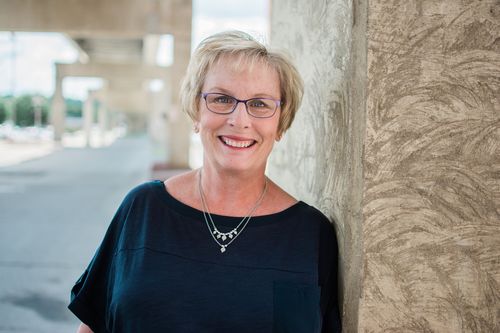 Linda Miller | Ministry Development