Their delight is in the law of the Lord,
And on His law they meditate day and night.
Psalm 1:2
Looking back, I'm pretty sure that my motivation for joining the class was all wrong. As a new graduate, I was enjoying my first teaching job, and I really wanted to connect with new friends, and okay, maybe meet a 'special' friend. I decided to give this memorizing thing a try. Each week our group gathered together, shared snacks, and repeated our Bible verses together out loud. Taping three new verses on the mirror in my bathroom each week made memorization fairly easy, and I continued reviewing each one until I was confident I could recite them perfectly to my friends. However, I wasn't sure that memorizing 72 verses in six months would really benefit my fairly new relationship with God.

It was a few months after I began the class, that it first happened. Standing in line waiting to order a Coke and French fries, I became increasingly annoyed by the long delay. Instinctively knowing that I would feel relieved if someone else shared my irritation, I began to look around to find that person. I was ready to roll my eyes, shake my head disapprovingly, and grumble - that mildly disgusted kind of response. It was then, that the words popped into my mind: 'And the servant of the Lord must not quarrel, but be gentle to all, patient'. What? Patient? This call to calmness and waiting was from 2 Timothy 2:24, one of the verses I had been memorizing!

Taking a slow long breath, I recalled again that I was not the center of the universe, and that my time was not as valuable as I had imagined. But I did realize that it had worked. The word of God was active in my life. Gradually, and at times agonizingly slowly, the verses that I had been learning, pondering and reviewing began to reshape my desires, my actions, and my attitudes towards others. The word of God was in action.

Perhaps in this new, strange and unfamiliar season of our lives, God is calling us to begin a fresh way to draw near to Him. Perhaps it's memorization and contemplation. Write out a verse, put it on a mirror, or computer screen, on the refrigerator, or in the car. Begin to intentionally focus on allowing the words of the Bible do their work to change us.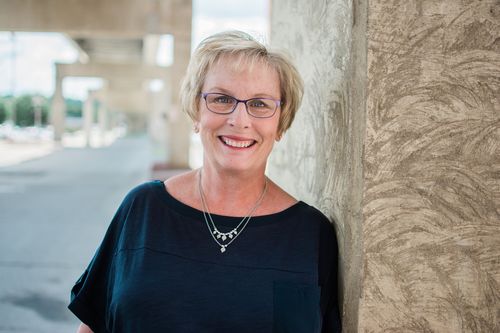 Linda Miller | Ministry Development