Zacharias and Elizabeth were both righteous in the sight of God, observing all the Lord's commands and decrees blamelessly. But they were childless because Elizabeth was not able to conceive, and they were very old.
Luke 1:6-7
I love these folks. An ordinary couple living in an obscure village south of Jerusalem, Zacharias was a Jewish priest. Similar to a pastor, and he taught people about God and cared for his neighbors. Both Zacharias and Elizabeth were described as diligent to follow the all the laws of God, they were righteous. And they were infertile, barren, childless. And they were old. Really old.

Childlessness, for the Jewish people, was not only seen as a personal tragedy, but also as woman's and a family's greatest misfortune. Because the text mentions that they were righteous, we can imagine this couple prayed for years to receive God's blessing, a child. But even in their grief and humiliation, Zacharias and Elizabeth continued to worship and obey God. And because we've read the rest of the story, we know that God did give them a son, John, who was the forerunner of Jesus. But even though they experienced the joy of parenting, their journey was unusual and difficult, as John had a unique calling and an early death.

These two ordinary people can cause us to remember a truth easily forgotten. A truth that slips away when pain or hardship comes knocking. Zacharias and Elizabeth remind us that difficult, impossible, heartbreaking and awful things sometimes happen to those who follow God. Trusting in God does not provide immunity from hardship, not from pain, trouble, disappointment or grief. This lie, that we are protected from the troubles of life because we believe in Jesus, can produce in us distrustful and angry thoughts toward God.

Zacharias and Elizabeth help to bring us back. Back to reality, to the truth. Their lives remind us that God had a grander plan than they could have imaged, and that their pain was most certainly not caused by personal sin. Their only child John, born at the exact, perfect time in history, would pave the way for Jesus. Even in the hardship, the waiting and the longing, God was at work. They continued to walk with God consistently, day after day, for years, even during times of confusion and disappointment.

Grief, pain and loss are unfortunately only some of the results of living in a broken world. A world that is scared by sin. But even in the midst of hardships, God is not absent. He is working, planning, and caring. Pastor and author John Piper wisely commented: 'God is always doing 10,000 things in your life that you do not know and cannot see'. Zacharias and Elizabeth could have never imagined how God was working out His purpose in their lives, even in the midst of their pain, suffering and disappointment. Through it all they kept on doing the right thing, seeking God. Like Zacharias and Elizabeth, we can trust Him too.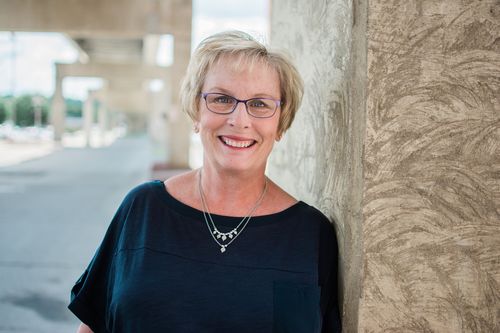 Linda Miller | Ministry Development