I was lost in Hy Vee one time when I was a kid. My mom asked me to keep one hand on the cart, I failed. I am easily distracted, similar to Doug, in the Disney movie Up. I am sure I stopped to look at a product or found something interesting to think about and lost track of where my mom was. She was looking for me and when she found me, she picked me up and hugged me, then proceeded to let me know where I had erred when I took my hand off the cart!

Unlike me, Jesus in our story was not lost! But most moms can relate to Mary's anxious search for her boy. Parenting is difficult work, it takes patience, wisdom, and grace. Yet, as difficult as parenting is, it can also be filled with moments of joy. I love when my kids grasp a new concept and use it in real life, or when they realize they messed up and then seek reconciliation without having to be told to! It's not always like that, but when those moments happen it's pretty great to watch. And just like Jesus, our kids are growing in wisdom, stature and in favor with God and men.

Kids are growing in wisdom. Wisdom is the capacity to use knowledge. And not just use it, but to use it in a way that makes sense. In a way, we all learn this as we grow older, but there's something about our formative years as kids and teens that shape how we take in knowledge and use it. Kids need space to use the things that they learn.

Kids are growing physically. I often have to remind myself that my oldest son, who is 17 years old, 6' 5" and size 14 shoe, shaves and has leg hair has been given a man size body, gets doses of man size hormones, but lacks man sized emotional maturity to manage those things. Kids are growing physically, and we need to have conversations with them about the changes.

Kids are growing socially. They are learning who they are in relation to their God and in relation to their world. They are experiencing what it takes to make a friend and be a friend and they are learning that there are consequences (negative and positive) to their speech and actions.

As the church, we have the tremendous opportunity to help parents come alongside their kids. It's our privilege to help parents develop their kids in these ways. We can help children and students to see faith lived out in meaningful ways. So, while you may not be a parent (yet or ever), or if you are an empty nester, look for your role in helping the next generation look to Jesus, the author and perfecter of their faith.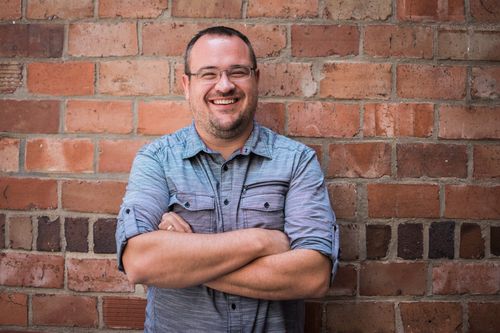 David Flug | Community Life Pastor