And He began speaking a parable to the invited guests
when He noticed how they had been picking out the places of honor at the table…
Luke 14:7-24
It was no surprise to Jesus that the guests of the party were looking for the very best places at the table. And, it is not a shock to see Jesus use this opportunity to instruct both the guests and his disciples. He tells the story of an 'upside-down' dinner party where the invitees declined the invitation at the very last hour because of work, family or other culturally acceptable excuses. The host, disappointed to the point of anger, proceeded to invite strangers, specifically the neediest of the community, to his lavish gathering. He welcomed those who would be unable to ever repay his kindness. As Jesus spoke to the prominent guests, he surely noticed raised eyebrows and questioning looks from the attendees.

At first glance, Jesus seems to be giving simple instructions on inclusion. Don't merely invite friends into your home (or your life) that mirror your interests, life stage, or your ability to secure resources. Make friends with strangers who are impoverished, who are weak and feeble, or immobilized with disabilities of emotional, spiritual or mental afflictions. Welcome folks who will never have the resources to return your invitation.

But, a second look may be more telling. Could Jesus have taught the parable to remind us of our own poverty and the feebleness of our own hearts? We can be blind and unable to see truth about ourselves; we are weak when we try to do what is right, we are tired when called to important tasks and we struggle with mental and physical afflictions. We make excuses to avoid serving God, and we forget our own poverty, self-orientation and neediness. We expend energy to fill our lives with all the things; schedules, promotions, events, attaining resources and more, and we may miss the fact that we are the needy ones at God's 'upside-down' dinner party.

A kind but slightly confused friend once commented that our family was willing to go out to lunch with 'just anyone' on Sunday. I hadn't really given it much thought, but I guess we did. We lunched with healthcare workers, a family that had been living on the street, bankers, missionaries, young professionals, college students, pastors, widows, teenagers, and friends who were battling addictions. It wasn't that we were special. It was that our friends accepted us as fellow strugglers, sometimes feeble, weary and confused. We were just like them, all of us were finding our way in faith and in life.

It is not difficult to forget the underserved, the feeble and the hurting. Perhaps we fail to remember these fellow strugglers because we are so occupied with finding our very best seat in life. It is grace to us that God, the giver of the party, invites us to join him for a feast that never ends, one that has already been paid for by Jesus, and a life on earth that brings purpose and joy.

Today, let's look to Christ with humility and gratefulness, and as we do, let's invite others into our lives and to God's 'upside-down' party.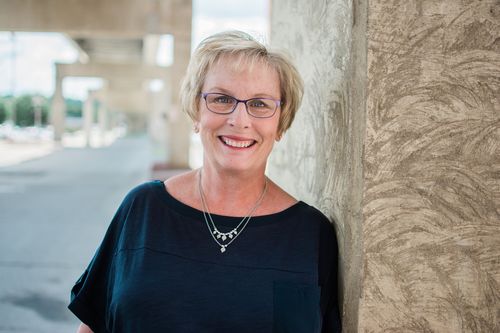 Linda Miller | Ministry Development