You and I were not meant to live this life alone. In the beginning, God set it up this way when he created man and woman, for it wasn't good that man was alone. Before sin had entered this world, we were made to be together, to be in community with one another. But sin didn't change this. We still desperately need one another. The messiness of our lives today would be even more of a mess without relationships and community.

This truth isn't hard for us to agree with, but when it comes to what we do, we sometimes fall away from this into a hero mentality. Whether it be our jobs, our parenting, our sports, or music, there's a temptation to believe that we are the only ones that can do what we do. Moses experienced this by trying to judge all the disputes in the nation of Israel, and here's the advice he received.

Moses' father-in-law said to him, "What you are doing is not good. You and the people with you will certainly wear yourselves out, for the thing is too heavy for you. You are not able to do it alone. And let them [others] judge the people at all times. Every great matter they shall bring to you, but any small matter they shall decide themselves. So it will be easier for you, and they will bear the burden with you." (Exodus 18:17-18, 22)

Many of us don't receive this word soon enough. We wait until we are already at our wit's end, when the burdens of life have become too overbearing, when we feel like we are in it alone. Finding ourselves here will lead us to a place of wanting to give up and feeling burnt out. We become much less effective in just about every area of our lives. We need people to walk alongside us, to help bear the weight of our burdens, to help bring to light areas where we need to stop being the hero.

So take time today and think about your own life. How are you doing with this? Be honest with yourself and be willing to share those burdens that have become too much to bear. For most of us, we will be just like Moses and struggle to see the unhealthy patterns in our lives before it's too late. So let's listen to those around us, listen to those who care for and love you. And let's be that voice of reason for others too.

As we bear one another's burdens, may we remember Jesus, who took upon himself our greatest burden. A burden that we can't even attempt to lift. The weight of our sin before a holy God. The penalty of death that we all deserve. Jesus took it. What an amazing gift. Rest in this. Give thanks to God for making a way back to him that doesn't depend on us. It's 100% Jesus. We don't get to take any credit for this burden being lifted, and that's exactly how it's supposed to be.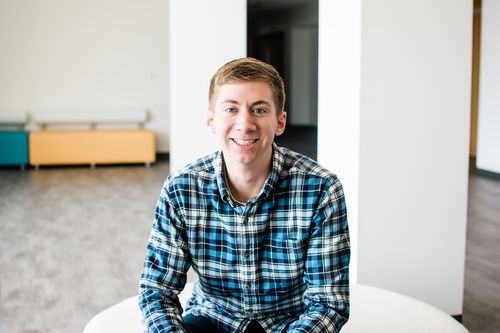 Garrett Crown | Student Ministries Associate