Yet this I call to mind and therefore I have hope:
Because of the Lord's great love, we are not consumed,
for his compassions never fail.
They are new every morning, great is your faithfulness.
I say to myself, 'The Lord is my portion; therefore, I will wait for him.'
The Lord is good to those whose hope is in him,
to the one who seeks him.'
Lamentations 3:21-25
Jeremiah, because of the afflictions of his nation Israel, is experiencing a significant dark time in his life. He moves into despair, even admitting he has lost hope in the Lord. His strength has 'perished', and he feels like he is carrying a heavy chain. Feeling disconnected with his people, and extremely lonely, and he even claims he is a laughingstock to those who know him.

The first twenty verses of Lamentations chapter three describe Jeremiah as a man who is deep in sorrow, emotional pain, and spiritual darkness. He is in the depths of depression, unable to hear God's voice or experience his love. But in verse 21 something changes. We notice that Jeremiah mentions an important spiritual discipline and his melancholy. When he says, 'This I recall to my mind' we notice this is turning point in Jeremiah's experience. He intentionally recalls truths about God that begin to penetrate his heart. Notice in verses 22-25 his seven statements about God:

God's love never stops.
His heart of compassion never becomes weak.
Every morning God's heart is still full of love.
God is completely stable.
God is mine forever.
He is worthy of my hope.
God is good to those who seek him.

After multiple verses about himself, his feelings and his extreme disappointment, Jeremiah turns the corner and changes his focus. He abruptly stops thinking about himself and 'recalls' to his mind some of the things he knows about God. The list of remembrances about God isn't comprehensive, but it doesn't need to be. It is enough. Enough to cause Jeremiah to move from the darkness of his self-absorbed bubble into light and hope because of what he remembers about God. Thinking too much about ourselves, our situation, our pain or loss can often lead us down to a dark place. We can use the same discipline of choosing to think about God when we are angry, sad, bored, discouraged, confused, depressed, or fearful.

Re-read Jeremiah's statements aloud. (I recently printed them out, so that I can look at them often to be reminded.) So, which of these statements do you need to hear today? Maybe it's that God is completely stable, when our world feels really crazy. Or that his love never stops. Never. God never stops loving you with compassionate tender care, no matter your emotional state, your unkind thoughts or words toward those you love, or your disregard for those who suffer. Or could it be that you can remember today that God is completely worthy of your life, your resources and your time. What is he calling you to adjust in light of who he is?

Perhaps our phrase for today is 'this I am recalling to my mind, that God _______________________'.

Today, we can stop our swirling emotions or wrong thinking and use our mind to recall what we know about God. This is grace to us.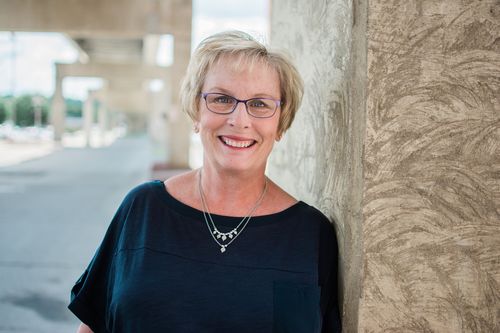 Linda Miller | Ministry Development