The Lord said to Moses, "Tell Aaron and his sons, 'This is how you are to bless the Israelites. Say to them:

"The Lord bless you and keep you; the Lord make his face shine upon you and be gracious to you; the Lord turn his face toward you and give you peace."

"So they will put my name on the Israelites and I will bless them." (Numbers 6:22-27)

It would be quite the feat to find someone who wouldn't want a blessing. We all desire to be blessed, especially when God is the one giving the blessing. Yet far too often, we can start to treat blessings like Christmas presents. God, if you could just bless me in this way that would be great. Lord, I'm really grateful for the ways you've blessed me, but I really want this one thing too.

When we start to think in this way, we begin to believe the lie that we know how God should be blessing us – that we actually know better than God. This just isn't true. God's blessings were never intended to be about our wants or even what we are receiving. They are intended to direct us to the source of the blessing, to God himself.

The Lord blesses us. The Lord keeps us. The Lord makes his face shine upon us. The Lord is gracious to us.

This whole blessing is declaring God as the giver. He is the one who is at work in our lives, and we need this. In our relationship with God, at no point do we start taking back the reins – at no point do we start looking to ourselves for peace or grace. We can only receive these things from God. So, let's look to him.

For the Israelites, God set up priests to be the mediator between God and his people. The priests were the ones saying this blessing to remind the Israelites to look to the Lord. But, the system broke down. It didn't work the way it was designed to work, not because of the system, but because of the people in the system. People mess up. We are broken, and that's why we find ourselves forgetting to look to God.

In the midst of our mistakes, God gave us the greatest blessing we could ever receive. He gave us himself. Jesus, Immanuel, God with us. Jesus became the go-between that will last forever. He became the perfect priest that no other person could be. He is the reason why we are given grace and offered peace.

For our sake, "God made him who had no sin to be sin for us, so that in him we might become the righteousness of God." (2 Corinthians 5:21)

May we rest in this blessing, the person and work of Jesus, allowing him to mold and shape the way we live.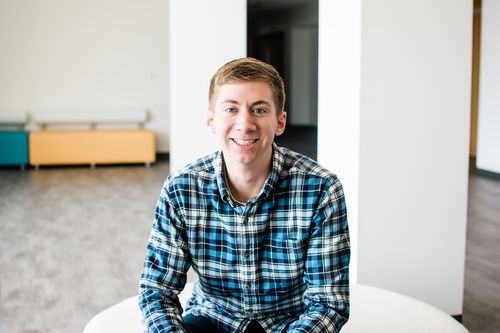 Garrett Crown | Student Ministries Associate