'For me to live is Christ, and to die is gain', is one of the apostle Paul's most familiar statements. Other translations may give clarity to this amazing statement:
For to me, to live is Christ because He is my source of joy, my reason to live and to die is gain for I will be with Him in eternity. [Amplified Bible]
For to me, living means opportunities for Christ, and dying—well, that's better yet! [Living Bible]
For to me to live is Christ, and to die is winning. [Wycliffe Bible]
Christ means everything to me in this life, and when I die I'll have even more. [God's Word translation]
No doubt Paul had been processing the prospect of death as he waited in prison with an unknown outcome. He was unsure of God's plan for him, whether he would be able to continue to make God known through his life or through his death. And for Paul, death would be a gain as he would finally be face to face with his Savior to worship and serve in perfection. We see Paul's maturity and intimate relationship with Christ as he expresses his desires.
In verse 24 Paul tells us his reason for wanting to continue living on the earth - 'to remain on in the flesh is more necessary for your sake'. This is amazing! The sole reason Paul was joyfully willing to endure persecution, living in chains, poverty, and homelessness is so that he might continue to love and serve others! This reminds us of another character of the New Testament, the one that said, 'Greater love has no one than this, that he lays down his life for his friend.' Jesus. Paul knew first-hand that wealth, power, influence, possessions, prestige, and even good health are all transitory. We often acknowledge this truth as a first step, but then find ourselves living otherwise.
Paul had a special love and appreciation for the church at Philippi. In verses 27-30 Paul turns to focus on the needs of the congregation. First, Paul reminds them to conduct themselves in ways that would not discredit the gospel. If Paul was speaking in our culture, he might have said something like, 'Don't do something stupid that ruins the reputation of the gospel' or 'Please don't post anything on social media that might cause others to think less of God' or 'Refuse to be fake or dishonest, live with integrity so that your relationship with Jesus shows'. Paul then reminds them that following Christ is a community project and that unity requires work. 'Striving together' is similar to the Greek word sunathleo, the term which the English words athlete and athletic are derived. Paul stresses the need for Philippian believers to wrestle through disagreements with the common objective of unity, and to share the gospel both accurately and consistently.
So today we've seen Paul, even as he is caught between the strong desire to remain on the earth, fully engaged in loving people and sharing faith, and also looking forward to being fully with the Lord. As he processes his thoughts, he realizes that remaining on earth is needed for these dear people he loves. Moving from friend to mentor, he also challenges the Philippians to do the right thing, and to forgive and struggle and work through difficult relationships. Always honest, Paul reminds his friends that suffering for Christ's sake is not a burden, but rather a high honor.
Questions for reflection:
Which translation of Paul's statement 'For me to live is Christ, and to die is gain' is most meaningful to you?
If Paul was talking to you today to encourage you, what might he be reminding you of? Would he be speaking to you about your driving, your screen time, your need to mend a broken relationship, or something else?
What are your thoughts about suffering being a high honor?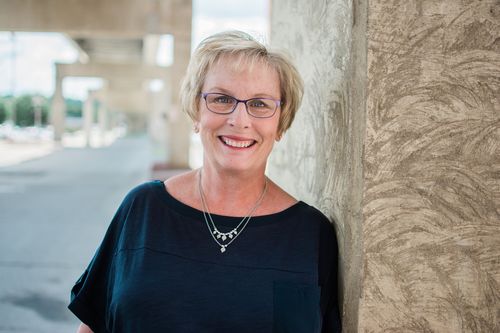 Linda Miller | Ministry Development