Have you ever aspired to be merely ordinary? Have you ever wanted others to think of you as average, common or plain? Few among us would long for an obituary that read, 'Born on January 23, 1965 and passed on April 14, 2002. There was nothing notable about this person. May he rest in peace.' For most of us, living lives that are unique, full of achievements, both personal and professional, would be much more desired. It's interesting that even Amazon, the largest bookseller in the world, does not offer up even one book in a search for 'How to be an Ordinary Person'. None of us are striving to be ordinary.
At first glance Paul's friend Epaphroditus [ee-paf-ro-DAI-tuhs] just might fall into the 'ordinary' description, but let's look at what we see in the passage:
-He was a coworker with Paul in the gospel.
-Paul and Epaphroditus were close friends.
-They had experienced several difficult situations together.
-Epaphroditus had close relationships with the church at Phillipi.
-He had been sick to the point of death for the work of Christ and God had spared his life.
This is all we know about Epaphroditus, who only appears twice in Paul's writing, both times in the book of Philippians. But to Paul, Epaphroditus was anything but ordinary or insignificant. Epaphroditus exemplifies the spirit of sacrifice for the sake of Christ that involves no public acclaim, no high office, no public teaching or preaching and no great talents or gifts. And because Paul was imprisoned in Rome, Epaphroditus' association with Paul was risky business as Caesar could have decided at any moment to execute Paul and all of his associates. We know from the text that Epaphroditus struggled with an illness, one that brought him even to the point of death, but God spared his life and he was able to travel to Phillipi for the sake of the church. No doubt there was a joyous homecoming when he returned to his friends following the long journey of several months.
This brief mention of faithful Epaphroditus is helpful to us as we consider our brothers and sisters in faith that serve Christ and love others well without any expectation of being noticed. These are people who faithfully carry out roles that are vital to church life but are seldom noticed. Some provide transportation for others to appointments or rides to church on Sundays. In non-Covid times, others make hospital visits and phone calls, and patients are encouraged and prayed for. Many are faithful to give financial resources that promote the gospel here in Des Moines and in places around the world where the gospel is unwelcome. Some hold babies, read to toddlers, teach kids about Jesus' love or hang out with youth and students to build relationships around Jesus. Others have the gift of writing notes of encouragement that seem to arrive in our mailboxes at just the right time. And then there are the ones who seem to effortlessly whip up delicious meals for those who are suffering an illness or rejoicing at the birth of their new baby. And more…
Perhaps today you are feeling pretty ordinary. Many of us feel pretty insignificant at times. When those thoughts come, remember Epaphroditus, the faithful servant who gave what he could to serve Paul and support his local church. God sees us all as vital and calls us to serve him, even in the ordinary. Our very big God values everything we do for his kingdom even if it is noticed or unseen. No one is ordinary to God. And God calls us to serve and love others not to earn his approval, but because he already has called us to himself. This is the freedom of serving God that comes from grace.
Questions for reflection:
Do you ever feel like your part in God's kingdom is insignificant?
How can you remind yourself of the importance of every believer in God's big plan?
Pray for our often unnoticed gospel workers, who serve God in faraway countries and in difficult circumstances.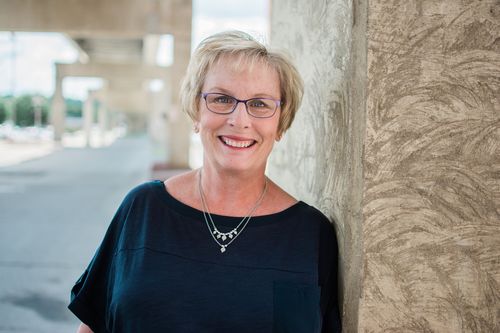 Linda Miller | Ministry Development