Words are so powerful. Our tongue can speak life into someone one moment and tear someone down the next. We often don't give words the credit they deserve. Written words aren't much different, quickly to cause us to feel or think a certain way. A massive disparity exists between the sweet, hand-written note from a friend vs. the toxic, social-media comments we find under a politicized post on Facebook.
Words will always carry weight, and today's passage isn't excluded from this. The first word we read is 'slaves', and frankly, these few verses are directed towards slaves. Our minds start to race, and we start asking questions of the God behind the text.
Is God pro-slavery?
Why doesn't God have Peter tell the slave master to not have slaves?
How could a loving God be okay with this?
Or, should I just forget this and move on?
Perhaps one of the reasons the word 'slave' trips us up is because we instantly think about the slavery instituted by white Americans against black Africans. It isn't pleasant to think about. This slavery was completely and utterly sinful and racially motivated, viewing fellow people as less than other people. It provided zero human rights, it was permanent, and involuntary, and the list goes on.
But the slavery was not exactly the same when Peter was writing this, and really, a better word to use would be the term bondservant. Economically, many, many people would have themselves hired out to a person or family to pay off a debt they owed. This wasn't racially motivated, slaves were getting paid, it was voluntary, and it was not permanent.
Just like every other injustice in this world today, it's bad people that are the issue. It's hardened hearts that are the problem. It's sinful humans living in a sinful world, and it's an environment that is ripe for injustice.
For these bondservants, injustice inevitably came, and instead of retaliating, the word for them was to endure. God was guiding these people away from bitterness and away from hatred. He was trying to help them know how to love in the midst of suffering. Trying to help them have a soft heart towards him in the midst of a difficult situation.
In the same way he encouraged the bondservants, God wants our hearts to be kept soft towards him. If we are pursuing justice out of bitterness and hatred, we're already off base. Love needs to be our motivation, and we need Jesus to help us with this. So, look to him. This passage isn't saying that we can't stand up for ourselves - but we do need to be careful of our own hearts. Let's pay attention to our motives, and allow God to keep our hearts soft towards him.
God did not originally design us to experience suffering, and it's hard. Yet, this same God came down and physically, emotionally, mentally, and spiritually experienced the greatest hurt and pain. He did it because of his love and his justice. God wouldn't be able to bring us into his family if it weren't for him taking the weight of our mistakes, of our sin, of our injustice.
Know that no matter what this life brings, God sees you. He is for you. He is for justice, and he right now is in the process of making all things new. Justice will win out in the end. Take heart. Be encouraged. Dwell on these words from Micah 6:8.
He has told you, O man, what is good; and what does the Lord require of you but to do justice, and to love kindness, and to walk humbly with your God.
Questions for reflection:
What kinds of wrongs have been eating away at you?
How is your heart doing? Do you sense bitterness taking root? If so, let God know, and ask him to help keep your heart soft towards him.
Take another look at Micah 6:8 – in what ways do you feel led to put the words of this verse to action?
Attached below are resources for further insight on slavery and the Bible
https://www.northcoastchurch.com/is-that-true/ (minutes 17:00 – 28:00)
Confronting Christianity by Rebecca McLaughlin (Chapter 10)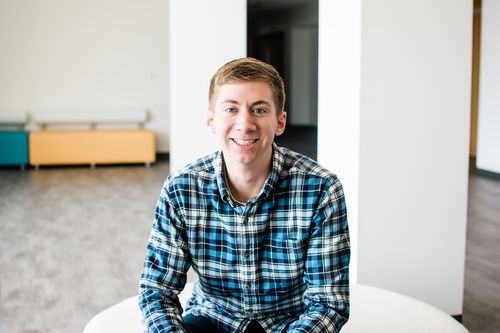 Garrett Crown | Student Ministries Associate