I don't remember the child, but I do remember the situation. For some unknown reason, one of my children was throwing a moderately explosive tantrum about who knows what, and I was running out of options. I had tried a number of techniques to calm this raging child, with no success. I had offered a drink of juice, a snack, made attempts at distractions, and even raised my voice in an attempt to provide motivation for the child to stop crying and fussing. Nothing was working. Finally turning away, I took a deep breath, and then turned back and said with authority, 'okay, that is enough!' I was shocked to see this little blond person pause, consider my statement, turn back to the toys, and begin to play happily. Although this method was not consistently effective, it was a gift in the moment for this frazzled mother!
Even as Peter writes to these believers that were so dear to him, he had some strong words. In verse 3 he was clearly telling them that it was time to stop living like the rest of world. Time to stop being motivated by selfish desires and lusts of the flesh. He proclaimed, 'The time already past is sufficient for you to have carried out the desire of the Gentiles.' Peter was saying, 'okay, that is enough!' No more wasteful living, no more wild parties, and no more worshipping idols. Instead of living purely for pleasure, Peter calls these believers to live for God.
By trusting Christ, God invites us to make new choices because he has given us a new heart and a new purpose. Rather than spending our energy, time, resources, and emotional reserves to seek pleasure, security, or power, we can now leave our old and hopeless way of living. We can live a life of purpose, as we find pleasure and joy in giving to others and serving God.
Peter knew first-hand that living for God was costly. He warned his friends to not be surprised when unbelievers responded poorly to the believers' new behaviors. Criticism, slander, lies, and misrepresentations were likely to come. Peter wanted his friends to be aware that living for God would result in difficult relationships and even persecution for newfound values. In chapter 3 he gave clear instructions on how to deal with this kind of suffering. He calls his readers to not be afraid of intimidation and to not be troubled when insulted, criticized, or excluded. Instead, he reminds us that we are blessed and that these instances of suffering may prove to be an opportunity for a humble explanation of our hope in Christ.
Perhaps you have experienced suffering or a loss of relationship because of faith in Christ. Maybe your growing desire to live for God has resulted in changes in lifestyle or earning power. Your extended family may be disappointed or confused with your newfound priorities, and career options may have been diminished by choosing a life of integrity and honesty.
These are hard things and it is good that we can trust that God sees us in our disappointments, loneliness, and suffering. Our Savior also suffered, not returning evil for evil or insult for insult, but instead, gave a blessing. The time has passed for us to live for ourselves and our pleasures, we can now choose to live for the will of God. This is grace to us.
Questions for reflection:
How has following God changed you?
Have you experienced difficulties, loneliness, or suffering because of your faith in Christ?
What verse in 1 Peter can offer you help when faced with rejection?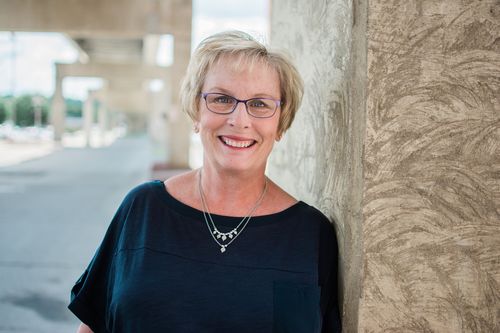 Linda Miller | Ministry Development