Today's reading is John 14.
Open your journal or Bible to mark some observations:

+ Underline every phrase where Jesus seeks to comfort his disciples.
+ Note every time Jesus uses "I am". Think about what Jesus is trying to convey.
Saying goodbye is hard. My wife and I have been fostering for a few years now. We have had a lot of kids in and out of our home, some full-time placements, some just weekend respite for their full-time workers. Each goodbye with our full-time placement has been a heart wrenching experience, even if the story is a happy reunion with family. When we talk to folks about fostering, the main piece of feedback we get is "I could never let them go, I don't know how you do it." There are typically two responses that pop into my head. The gut level response to a poorly thought out comment like that goes like this "We can do it because we are cold hearted jerks." Now, I have never actually verbalized that before this devotion, but now you know what goes on in my sinful thought life, and I think if they could catch a glimpse of the level of emotional and mental breakdown when the goodbye happens, that comment wouldn't even be a thought. The more gracious response that always wins the day (at least verbally) goes like this "You don't ever let them go, a piece of you leaves with each child."

John 14 is one part of Jesus' farewell speech to his disciples. John 14-17 is like reading a heart wrenching goodbye letter. Jesus is close to his death, very close. His words in chapter 14 are full of comfort, love and peace. His words of comfort come first, promising them that one day they will be together again, and that they know the way. Thomas asks, "How can we know the way?" Jesus replies with "I am the way and the truth and the life." Our comfort is knowing that Jesus is the way to the Father, to everlasting life. His words of love come with an urging to "keep his commandments". That's the nature of love though, right? Notice how Jesus doesn't say "I will love you if you keep my commandments." Rather, the response of Christ's love and grace to us should be to "keep his commandments."

Finally, the words of peace come in the form of a gift. A gift from the God-man in the form of a piece of himself, the Holy Spirit, the advocate and comforter. If Jesus is Immanuel, God with us, then the Holy Spirit is God in us. His role is to remind us of the things that Jesus taught us and point us to the things that are true about the character and person of God himself.

If goodbyes are as emotional for you as they are for me, then we are in good company with Jesus. The underlying truth in Jesus' goodbye here is that it isn't permanent. He tells us "I will come back and take you to be with me so that you may also be where I am." While I may never see the kiddos that come and go from our home again, I will see Jesus. He is coming for us one way or another so that we can be together, never to say goodbye again.

Jesus says "If you love me, you will keep my commands." What commands is he talking about?(Hint: think back through John, what commands has he given his disciples?)

Just for today-

+ The Spirit helps us remember what we learn about God, his character and his plans. Take a moment to think of some things that the Spirit has reminded you about God and who he is.
+ We can't be reminded of anything if we aren't in the Word regularly. How can you make being in the Word a regular part of your life?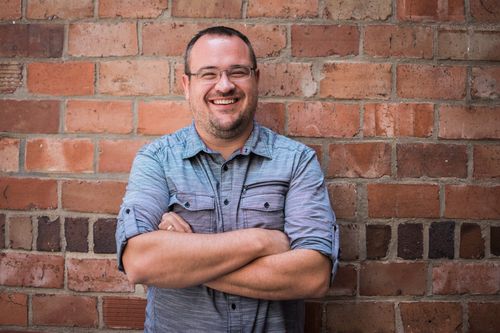 David Flug | Community Life Pastor