Today's reading is John 18.
Open your journal or Bible to mark some observations:

+ Mark the key characters of this chapter.
+ Mark the words of Jesus.
Here we see two men with sin problems, and Jesus entering the most vulnerable part of his journey on earth. Our author, John, shifts back and forth in this passage - from the denial of Peter, to the trial, and then back to the denial. Two significant events happening at the same time. The contrast between the unchanging, divine, determined, and faithful Christ and the changing faithlessness of Peter and the other disciples is clear. John uses this disparity to point us to the glory of Christ.

Peter's sin is fully on display as he commits acts of disloyalty, cowardice, pride and fear. Verse 10 tells of Peter's fear turning violent as he cut off the ear of the servant Malchus. This is when Jesus performs his last miracle while on the earth, creating a new ear for that man.

Peter is notably the most noble, verbally committed and self-confident follower of Jesus. His faith and intensity were strong, until the garden. Asked first by the slave girl, then by one of the officers, and also by a slave if he was one of the disciples of Jesus, Peter replied each time, 'I am not'. This is how temptation comes, doesn't it? When we are not planning for it and before we can muster courage to flee, we are in a weak moment and sin is our choice.

This is grace to us, that God gives us his Word, including real, proud, fearful, sneaky, and lustful folks that are openly on display. He knows we are made from the same weak and flawed fabric, and that we too, live in a broken world. While Jesus is going to the cross, people are sinning against him, even the very ones he came to save.

Just for today-

+ What can you learn from Peter?
+ Thank God that although we are weak like Peter, Jesus offers full forgiveness and even the promise of usefulness in kingdom work.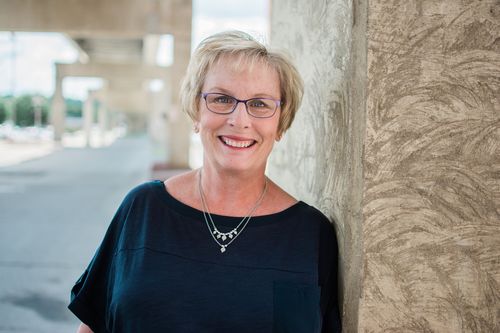 Linda Miller | Ministry Development