Today's reading is John 21.
Get out your journal or Bible to mark some observations:

+ Note Peter's response to Jesus' instruction to cast the nets on the
right-hand side of the boat.
+ Mark Jesus' conversation with Peter in verses 15-17.
As a young mom, I often felt like all three kids were chattering at me continually, and I longed for some time to actually be able to hear myself think. They were commenting on all things, asking for all things, and sometimes their verbal spats made me feel a bit crazy. Even an hour away at Target felt like heaven as I walked through the store buying groceries or occasionally even coming home with nothing at all.

While at a parenting seminar in those early years, one of the presenters spoke a pithy little sentence that stuck in my heart and changed my attitude toward all the chatter I felt like I was enduring. He said, 'If you want your teenager to listen to you in a few years, you must listen, actually listen to your little ones now.' Simple and yet profound, it was what I needed to hear.

Jesus was the master teacher. He gave verbal explanations, shared important parables, and even provided rebuke. We often notice Jesus providing basic needs like food and water for his followers. The risen Jesus appears in chapter 21 to the disciples and invites them for breakfast. It was then that he gives Peter and the others vision for life, their marching orders, to tend and feed his flock.

It is grace to us that Jesus' plan for us is to do the same. To tend and feed the people God loves. To notice, encourage, meet needs, share meals, provide security and enjoy the flock God has entrusted to our care. Some of 'our flock' includes those we live with, or extended family, but some may be individuals that need us and those who we need. 'Tend the flock, feed my sheep.' Simple marching orders from the One who has modeled and lived it all perfectly.

Just for today-

+ Who is in your flock? Ask God about this as you move into 2021. Make it the year of the flock!
+ Pray and ask God who you could care for today with a phone call, a text, a meal or a smile.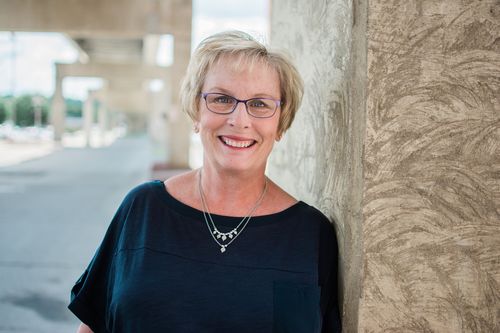 Linda Miller | Ministry Development