Everyday with God
The Parable of the Sower
Matthew 13:3-9
My seventh-grade friend, Bonnie, began acting and talking in weird ways. She would often go to the park after school to pray and read her Bible, and occasionally mentioned to me that she had 'found Jesus'. Even though I believed in God and attended church and youth group, her conversation and actions just seemed really strange. Shortly after this new behavior began, our family moved to another state and Bonnie continued to reach out to me, with letters and 'Jesus' books. I was extremely curious and read everything she sent me, but mostly I was confused by her new religious fever.

Fast forward 5 years, on a Sunday morning in early September, our new pastor spoke of grace and forgiveness, and an opportunity to know Christ and receive eternal life. Finally, it was clear, and I confessed both my sin and my desire to know God. The mystery of Bonnie's 'Jesus obsession' made total sense. She had sown the Word of God into my life. Gently and respectfully, she continued to sow, even long distance.

Note a few key principles in this parable:

- There is no discussion of the sower and there is no discussion of the seed, the Word of God. The crucial element is the quality of the soil. It's freeing to remember that the condition of the soil does not depend on us, but rather on God.
- Whatever we sow, we reap. Obvious, but important. We only reap what we sow. Sow an apple seed and we reap an apple tree, never a cotton plant nor a sunflower.
- There are many sowers. In life and spiritual matters, everyone sows and sometimes we may even reap what another has sown.
- We reap more than we sow. God increases what we sow, however small or feeble it may seem, because he is a generous and gracious God.

Just for today-

+ Thank God that you are merely the one who sows- spreading the seed of both God's truth and God's character by reflecting his love and care for others. We can rest in the fact that the results are not in our control.
+ Ask yourself if you are sowing generously. Are your gifts of time, energy, and resources being shared generously? I often think of my friend Bonnie, who even though she was brand new to faith, sowed faithfully and generously.
+ Pray that today you can focus on being one who sows generously, and trusts God for the results.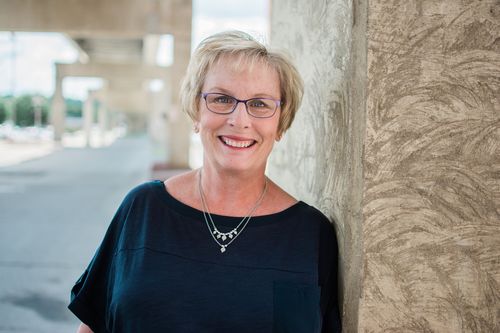 Linda Miller | Ministry Development