'When life is going smoothly and our truest heart treasures seem safe,
it does not occur to us to pray. In our natural state we pray to God to get things.
We may believe in God, but our deepest hopes and happiness reside in things
as how successful we are, or in our social relationships. We therefore pray
mainly when our career or finances are in trouble, or when some relationship or
social status is in jeopardy. Seldom or never do we spend sustained
time adoring and praising God…. We know God is there, but we tend to
see him as a means through which we get things to make us happy.'
Tim Keller
Well, ouch! Author and pastor Tim Keller certainly does not mince words as he speaks to our 'natural state'. And, if we are honest, we must agree that we mostly just want stuff from God.

Keller mentions that when our 'truest heart treasures seem safe', we fail to pray. He reminds us of what we tend to forget-that our truest treasures on this earth are never safe. Certainly, there are times when all things seem well, finances are adequate, our job feels secure, the kids are mostly healthy, and a vacation is at hand. And then…the reality of the fragility of our seemingly safe life, appears with the surprising news of a reorganization at work, the learning disability of a child, an unwanted diagnosis, the continual quarreling of our kids, or the fatigue we feel as we deal with our own ongoing personal struggle with sin. It's then when we are jolted into remembering that nothing on this side of heaven is really safe.

But perhaps this disappointment with life is what makes us long for heaven. All will be well. Safe, healthy, whole, and sin-free. But now, while we live here in our broken and unsafe world, we can be glad that our God longs and loves to hear us pray. He is never grumpy or irritated when we ask and ask for 'all the things'. Our perfect Father delights in giving good gifts to his children. And when life feels fairly under control and mostly safe, take time to remember what we so often forget- that God alone is our 'truest heart treasure'.

Just for today-

+ Reflect on your prayer life the last week. Have you only been asking for 'all the things'?

+ Thank God that he is the good good Father, and he loves to give to you.

+ Spend time now thanking him for who he is, praise and adore his character now. Express to God your gratitude for his patience, love, holiness, wisdom, righteousness, compassion, generosity, strength and unchanging nature.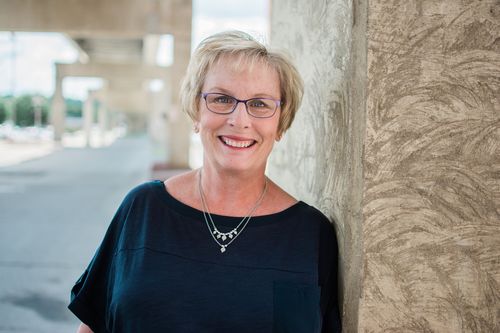 Linda Miller | Ministry Development