Everyday with God

'There are three basic kinds of prayer to God. There is 'upward prayer'- praise and
thanksgiving that focuses on God himself. Then there is 'inward prayer'- self-examination and confession that bring a deeper sense of sin and higher experience of grace. Finally, there is an 'outward prayer'- supplication and intercession that focuses on our needs and the needs
of others in the world.'
Tim Keller
What a simple and profound explanation of the types of prayer. Upward, inward and outward. We can notice these three postures in the 'Lord's Prayer'. When Jesus was asked for instruction on prayer by one of his disciples (Luke 11:2), he shares this exact pattern. Upward, inward and outward. When we focus on intentionally looking upward at the perfect, holy, and powerful God, we will be moved to look inward and take time for self-examination. We'll be blessed with a deeper sense of sin, and also with a higher experience of grace and forgiveness.

Just for today:

+ Jot these three words on a piece of paper: upward, inward, outward. Place one or two of them around your home or office as reminders.

+ When you are ready to ask God for something, pause, think upward, inward and outward.

+ Look for opportunities to share this simple and effective pattern of prayer with a spouse, a friend, or child.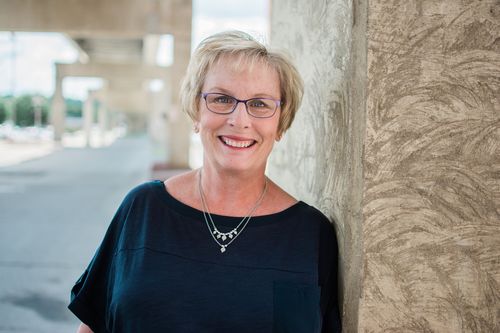 Linda Miller | Ministry Development