Everyday with God

'Prayer is the only entryway into genuine self-knowledge. It is also the
main way we experience deep change and the reordering of our loves.'
Tim Keller
We think that we tell ourselves the truth, that our thoughts, opinions and feelings about ourselves are always true and right. But the Bible tells us otherwise. Apart from God's grace, the heart is deceitful, wicked and sick. (Jeremiah 17:9) We do not, apart from Christ, love the truth. We harbor all kinds of secret sins and rationalize and defend the indefensible. Matthew Henry comments, 'There is wickedness in our hearts which we ourselves are not aware of and do not suspect to be there.'

However, we must not turn self-examination and confession into a grueling, arduous and self-punishing session, this is not gospel repentance. Jesus Christ has paid for our sin, and God knows confession is good for our souls.

Parenting toddlers and young children can remind us of the need for humans, even little humans, to confess their sin. Often weary with three littles, I would sometimes neglect to walk our kids through the process of confession and apology. But this was not without a cost. When sin and misbehavior were disregarded, my little people seemed to ramp up their undesirable behavior until I was forced to step in. Their hearts longed for the process of confession and restoration.

We can't let self-examination become all of our prayer life, but we must not ignore it either. While repenting includes some level of grief and pain, it leads to freedom and makes it far easier to admit when we have been wrong in our words, actions or thoughts.

Just for today-

+ After you pray 'upward' (praising and thanking God), look 'inward' and spend time asking God to reveal any sin you might not be aware of.

+ Pray that you might be quick to repent and to keep 'short accounts' with God and with others.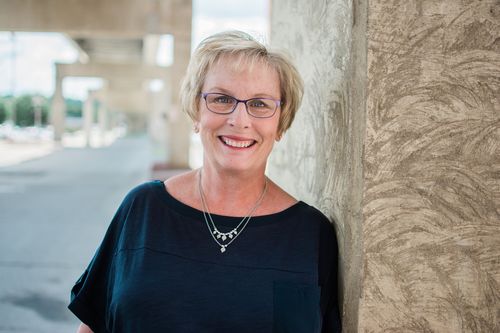 Linda Miller | Ministry Development