The Parable of the Lost Sheep
Everyday with God
The Parable of the Lost Sheep
'What do you think? If a man owns a hundred sheep, and one of them wanders away,
will he not leave the ninety-nine on the hills and go to look for the one that wandered off?
And if he finds it, truly I tell you, he is happier about that one sheep than about
the ninety-nine that did not wander off.'
Matthew 18:11-13
What have you lost lately? We've all experienced the helpless, sinking feeling of knowing an item certainly must be in our home, but we are unable to locate it, even after multiple attempts of searching. It seems lately, that my superpower is to intentionally and thoughtfully place something 'somewhere' for safe keeping, and days or hours later ending up in a frantic frustrating search, opening every drawer, scanning all the closets and emptying cupboards, only to repeat the effort numerous times.

Jesus understood losing and finding. His whole mission was to 'come and save that which was lost' (Matthew 18:10). He knows the heartache of real loss, not just of losing keys or an unpaid bill or even a few dollars. But the heartache, anguish, and sorrow for someone who, made in his image, has left, strayed and wandered off. He came to earth to gather his lost lambs. These precious ones who were created to be in his flock, to be led to green pastures and cool clean waters. His desire was and still is to bring real life to us. A life of purpose, forgiveness and relationship that lasts for eternity.

Everyone matters to Jesus. Certainly, the flock that is following and willing to be led and cared for, but also the lost who stray. Sometimes this is us. We search for an easier life, more comfortable, safer, perhaps even one that feels more predictable. Whether we are craving control or believing the lie that our sin will satisfy, Jesus comes to save us from our illusion that we might have a better life without him. This is grace to us. This is grace to all his lambs, those that know his ways and stray and those are not yet acquainted with Jesus the truly good shepherd.

Questions for reflection:

+ Next time you lose or misplace something, thank God that he will never lose you.
+ Ask God if you have strayed from him recently, in search of the lie of a better or more comfortable life.
+ Pray for someone you love who might not yet follow the Shepherd. Move toward that person and show the love of Jesus.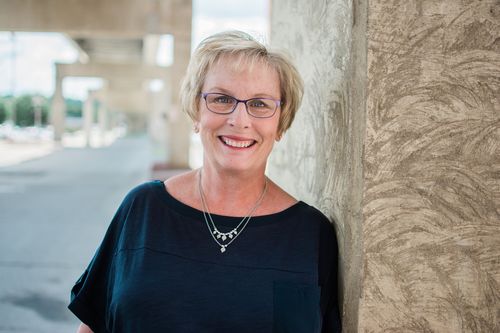 Linda Miller | Ministry Development