Everyday with God

'It is remarkable that in all of his writings Paul's prayers for his friends
contain no appeals for changes in their circumstances.'
Tim Keller
Yes, totally remarkable! Paul's friends suffered almost every distraction, persecution and prejudice imaginable. And yet, Paul doesn't ever pray for their difficulties to be removed?

This outward look is the last of the three parts of prayer suggested by Keller. This is the prayer of requesting help for our needs and the needs of others in the world. The book of James says: 'You do not have because you do not ask. And when you ask you do not receive, because you ask with wrong motives...' We mistakenly tell God how to manage our lives and circumstances and often forget that 'outward' prayer is instead a way to participate with God in his work in the world.

We do need to make our needs known, with the attitude of accepting that God knows what is best. We can leave our concerns for ourselves and others with God and be confident that he will hear them and act on them as he sees best. If we only knew how many times God in his wisdom did not grant our desires or delayed an answer only because of his love.

So, what did Paul pray for his friends? What should we pray for our friends who are suffering, lonely, lost or broken by sin? He prayed that they might turn away from dissensions, for their obedience to the Lord and for peace to rule their hearts (Romans 16). In Ephesians, Paul asked for the Christ followers to understand grace and that their faith would increase. And in I Thessalonians he asks God to give them grace to be faithful.

Because of Jesus, we have confidence that our prayers will be heard by God and answered in the most loving and wisest way.

Just for today-

+ Think about your 'outward' prayer life. Are you often asking for circumstances to be altered?
+ Think of someone you are praying for. What might you request from God - apart from asking him to alter circumstances?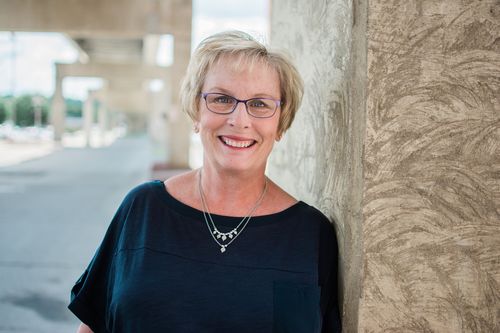 Linda Miller | Ministry Development