Everyday with God

Welcome to February!
This month we celebrate Groundhog Day, Presidents, Black History, Valentine's Day and Mardi Gras, but did you know it's also Chocolate Lover's Month and National Dental Month?
(see the connection?)
I love HGTV and find most of the programming engaging and motivating. It is interesting lately, that so many of the shows highlight renovations. From Chip and Jo flipping in Texas, Dave and Jenny in Arkansas, and many others, folks take dilapidated, forgotten, wrecked or just plain old homes and transform them into spaces and places that look amazing. Home renovation has become a big thing.

God is also in the business of renovation. It is his forever joy and purpose to take on people like us. People that are broken from sin and often failing at making life work as it was originally intended. Striving to get life right, we spend a tremendous amount of energy, resources and time in an attempt to overhaul our lives and yet in the end, we are still stuck with an unfinished project, us. It is grace to us that God is the Master Renovator! He uses the Holy Spirit and his book of instruction, the Bible, to change us from the inside out.

During these next month, we'll turn our attention to some of the 'One Another' passages of scripture. Fifty-nine times in the New Testament we find specific commands that teach us how (and how not) to relate to one another in community. The 'one anothers' from the Bible speak to four broad themes: love, unity, humility and encouragement, qualities that Jesus demonstrated with each person he encountered.

Many of these teachings we'll look at are familiar: 'love one another, serve and forgive one another', but even the well-known 'one anothers' are worthy of a closer look at their meaning and the application of these in our lives. More than simply pleasant sayings or moral niceties, these directives will push us to examine our motives, actions, and our hearts from which all our behavior originates.

So, let's go! Let's walk through these passages and ask God to give us insight. Let's ask the Holy Spirit to reshape and renovate our hearts so that our actions might make God bigger, both in our lives and the lives of others.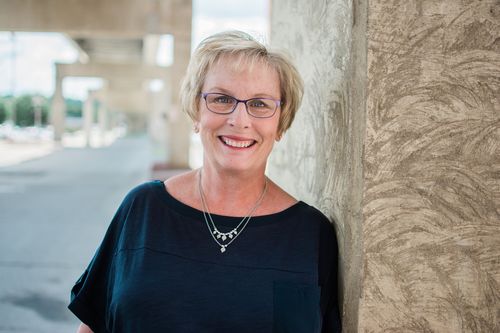 Linda Miller | Ministry Development