Everyday with God

For you were called to freedom, brethren;
only do not turn your freedom into an opportunity for the flesh,
but through love, serve one another.
Galatians 5:13
I love Iowa. I have a relative who works for FEMA (Federal Emergency Management Agency). He recently told my father that the federal response to disasters in Iowa costs much less than they do in other states because Iowans are known for helping each other out long before federal help arrives. If you are an Iowan, you know the drill when bad things happen to folks, we roll up our sleeves and help, it's part of our culture and heritage. It's what we do. I wonder sometimes what it would look like if we did that even when times were good! Don't get me wrong, I believe in 'Iowa nice' but that only goes so far, and I wonder if what we really mean by that is 'I won't tell you what I really think to your face.' Perhaps it's not so much a 'reach out and help' mentality as much as a non-confrontational approach to life. I think we as Iowans are really good at helping folks in crises, but maybe not as good at staying in folks lives long term.

Our passage today encourages this very process. Serving one another in love. Paul contrasts two mentalities here in our passage. First, we need to understand that the gospel has set us free from slavery to sin. Sin finds expression in all kinds of ways, but many expressions of sin come from a high view of ourselves or selfishness. When we think about how sin came into the world, we notice that Adam and Eve were deceived into believing they knew what was best for their lives. They trusted themselves more than the one who created them. The gospel frees us from sin by helping us recognize that we are incapable of saving ourselves. We need Christ to rescue us.

Second, serving in love comes from a heart of humility. If we are going to be good lovers of people, we must be humble. Humility allows us to see that we are not better than those that we serve, we are all in the same place, in desperate need of the gospel and the help of others.

If we want to be good servants, we need to create margin in our lives. If we are constantly bouncing from one appointment to the next, we won't have any margin to serve. And if we want to be good servants of others, we need to be true to our word. Sometimes we say yes to serving or volunteering and if something better comes along, we just call and cancel the serving. We probably have all done this. Let's call it what it is, selfish because of sin. Jesus as the creator of the universe came not to be served, but to serve. Let's have that mindset as we look for ways to serve folks around us!

Questions for reflection:

1. When have you noticed others coming alongside you and serving selflessly?
2. Pray daily that you can serve others. Pray that you will be motivated to add value to others' lives, both in the ordinary days and also when a crisis comes.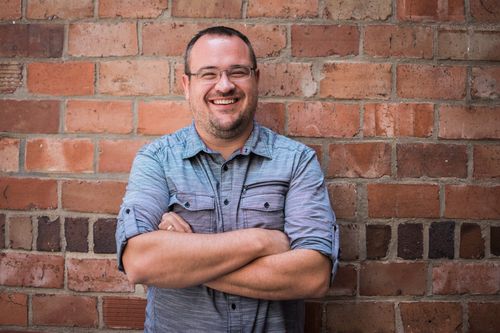 David Flug | Community Life Pastor