Everyday with God

But speaking the truth in love, we are to grow up in all aspects into Him.
Therefore, laying aside falsehood, speak truth, each one of you with his neighbor,
for we are members of one another.
Ephesians 4:15, 25
Ever had someone tell you something that was hard to hear? It's easier to hear it from someone who you know is for you and loves you than it is from someone who…well doesn't! I once had a friend confront me about my attitude. He was my best friend, someone who I knew had my back, and when he spoke that truth into my life, I listened and I made changes. Relationship matters in truth speaking, but also the manner in which we speak truth matters as well. Truth without grace is mean, and grace without truth is unloving. We can be right and still not be righteous. If my friend had delivered that message in a way that was condescending or mean, it still would have been true, but I would have responded to it in a different way.

Our passage today speaks about truth vs. lies. In the public arena, there's a lot of false teaching that sounds very close to the truth. And that's the nature of deceit, right? Getting as close to the truth as you can without actually being true. If I was trying to deceive someone, I wouldn't come up with something crazy and outlandish, I would get close to the truth without actually telling the truth. As followers of Jesus, we need to be discerning, because there are many opinions that sound incredibly close to the truth but are not the truth. These almost truths can take the focus off the gospel, and on to things that don't point people to Jesus. We need to be discerning to know what those things are and speak the truth about them.

There's also an aspect of truth vs. lies that isn't as public as teachings and culture. It's far more personal, and even interpersonal! If we believe God is truth - he doesn't just tell the truth, he IS truth - then why would we lie to each other? If we are all members of one another, and we are all connected spiritually by our union with Christ, then lies don't work in that union. They don't fit. Lies come in many forms. They come in little white lies all the way to full blown conspiracy theories that continue to spread. This is what Paul means when he says, 'you must put away falsehood'. It has no place among brothers and sisters in Christ.

Ultimately, speaking the truth is about integrity. It's hard to speak the truth especially when it might not be popular, and it might damage relationships, but God calls us to truth speaking with love, because that is the better way to live in the body of Christ.

Just for today-

+ Recall a time that someone spoke hard truth to you with love.
+ Take a minute and ask God for wisdom to discern truth from error.
+ Think about the phrase, 'Truth without love is mean, and grace without truth is unloving'.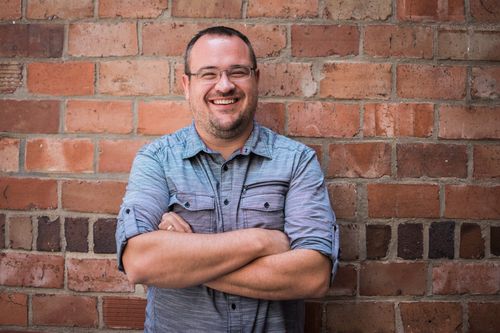 David Flug | Community Life Pastor