Everyday with God

Let us think of ways to motivate one another
to acts of love and good works. And let us not neglect our meeting together,
as some people do, but encourage one another, especially now that
the day of his return is drawing near.
Hebrews 10:24-25 NLT
In a certain season when discouragement and despair were my unwelcome visitors, I would reach out to my friend Lauren, and she would speak words of truth to counter the lies that were overwhelming me. Several years later, our pastor Scott taught me the freedom of giving Biblical grace to others and to myself. Recently out of college, I was mentored by Jan, and later by Judy, and they challenged me to be available to coach others. I had a front row seat to watch Ruth as she bravely navigated life while trusting God as a young widow. My sweet mother exemplified God's tender concern for the elderly. Debra modeled generosity with finances. Linda excels in hospitality, and I've learned some of her ways. Sandy demonstrated how to set firm and loving boundaries with a toddler. Retired friends Ken and Miriam taught me to find joy in serving behind the scenes. And my sister-friend Michelle models the joy of laughter...And there are more...

Recently, I've been taking a casual inventory of individuals who have significantly shaped my life. It's been good. I've noticed that a number of these people have been in my life for years, others only for brief seasons, and most probably had no idea how much they were influencing my thinking and behavior. Reflecting on these folks reminds me of this verse in Hebrews, specifically the admonition to gather together.

Much of our spiritual formation, character development, and personal growth comes from rubbing shoulders with people who aren't quite like us. Even when it's awkward or hard, they have much to offer us. Take a minute now to reflect on this irony- that God uses broken, sinful, and incomplete individuals to shape and encourage other broken, sinful and incomplete people. It's amazing, and it works.

Just for today-

+ Make a list of those who were/are influencers in your life.
+ How can you move toward others for growth and development? What one specific step will you take in the next week.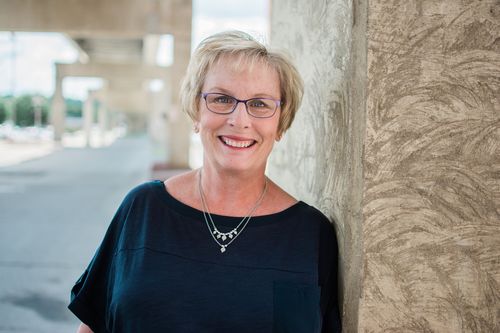 Linda Miller | Ministry Development