Every Day with God

Do not merely look out for your own personal interests, but also for the interests of others.
Philippians 2:4
It was scary. Sharing Christ with high school students from our church found me anxious and unprepared. I was self-conscious even though I was only a few years older than some of the students. Jim, the student ministry lead, was casual, almost flippant when I asked him for some tips. 'Oh, just keep asking questions and don't stop. Ask a question and then follow it with another and another. That's all.' And with that he ended our conversation. I couldn't believe it! Could it be that simple? But Jim was right, and with most of the students, I discovered it really was pretty easy. So what grade are you? What do you like to do when schools out? Do you have a job? Pets? What subject is your worst? Have you ever traveled outside the country? Play sports? Which bands are you into? And on and on.....
Jim was right. But he wasn't just right about students, I have since learned that most adults are willing to talk about themselves too. As I studied the book of Luke, I noticed that Jesus was a master 'question asker.' He began interactions with questions, and regularly answered a question with a question. His conversation style enabled him to have weighty dialogues with a diverse group of individuals.
I decided to take this skill to a new level. So, for one month I purposed that I would start conversations with each person that I encountered in my normal rhythms of life. The most memorable that first month, was a ten-minute conversation with a member of the cleaning staff in a Dillards restroom. She shared about the intense pain in her toe and some difficult family drama. She just needed to talk to someone and even though it was brief, those 10 minutes encouraged me to continue to show interest in others, especially strangers. Similar encounters continued with grocery store clerks, receptionists and servers at restaurants.
It's easy to forget that all of us have stories, hurts and drama. And that no matter how people appear on the outside, all of us at some point just need to share our struggles, and occasionally even with a stranger. Certainly, Jesus knew each heart before he began the conversation, and we don't. But we can look closer at the interests of others by simply asking a question, then another and another and another...
Questions for reflection:
Who do you know that has developed the skill of asking good questions and showing interest in others?
Consider a trial period of intentional question asking. Begin conversations with those you meet in your normal rhythms of life.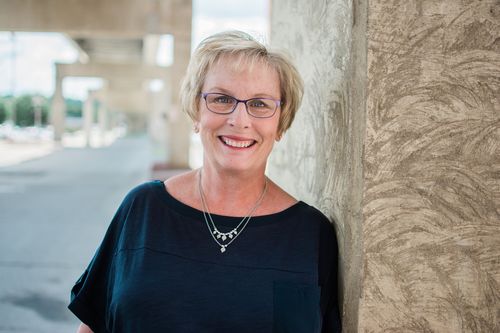 Linda Miller | Ministry Development