"There is no fear of God before their eyes." Romans 3:18
'John Murray offers a compelling reason for why Christians should fear God "the fear of God is the soul of godliness." That is, the fear of God is animating an invigorating principle of life. It is the wellspring of all godly desires and aspirations. Do you desire to be a godly person? Then you must understand and grow in the fear of God.
We need to move beyond equating the fear of God only with being afraid of him. We must not drop that aspect all together since even for the Christian it remains an element in the overall concept of fear in God. But it is by no means the dominant element. What then is that fear of God that is good for the soul?
Author John Murray notes "the fear of God in which godliness consists is the fear which constrains adoration and love. It is the fear which consists of all, reverence, honor, and worship, and all of these on the highest level of exercise. It is the reflex in our consciousness of the transcendent majesty and holiness of God."
This kind of fear obviously goes beyond being simply afraid of God, for it yields within us such glad responses as adoration, love, honor, and worship. And I would add that these responses are a constant conscious reflex not only to Gods transcendent majesty and holiness but also to his amazing grace and unfathomable love for us in Christ. We stand in awe not only of God's fiery splendor but also of his grace and mercy to us.
Respect, admiration and amazement all intermingle to create the complete sense of all that is the fear of God and something less will result if any of those attributes are lacking. In our understanding of this biblical concept, we need to include all three elements:
Respect - which toward God means reverence in recognition of His infinite worth and dignity
Admiration of His glorious attributes; and
Amazement at His infinite love.'*
Father in heaven, in this moment I tell You from my heart that I respect You with reverence, recognizing Your infinite worth and dignity; I admire Your glorious attributes, which are infinitely great and infinitely good; and I stand amazed at Your infinite love.
Praise the Lord, O my soul. O Lord my God, you are very great; you are clothed with splendor and majesty. Psalm 104:1
You are enthroned as the Holy One. Psalm 22:3
I will sing praise to you...O Holy One of Israel. Psalm 71:22
*I Give You Glory, O God by Jerry Bridges.
In I Give You Glory, O God, Bridges offers you the best reasons and the best words for bringing honor to your awesome, incomparable God.
In his third powerful volume of the Private Worship Trilogy, this beloved author gives you the encouragement, motivation, and specific guidance you seek for your private, individual worship of God. As a result, you can better see and understand what it really means to glorify God. To fear God. To live as his child. To follow his wisdom day by day. And you can begin to experience the blessings God promises as you truly live for him.
Available on Amazon: ISBN 1578566290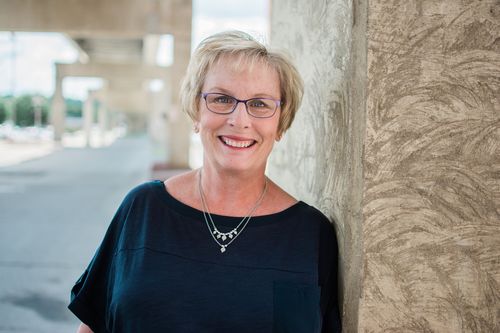 Linda Miller | Ministry Development