Everyday with God

What Jesus Said
Living my best life. We see it as a hashtag and Oprah uses it to encourage people to follow their dreams. It's pervasive in our society, and it just sounds so good, so right. But could it be that we've been lulled into believing that we really can (and should) choose our best life, that our lives should be amazing and awesome and of course consistently photo worthy? As Christians we may believe, on some level, that God should bless us, and it is God's will for us to live the good life, our best lives, right now.

But what does the Bible say about living our best life? According to Jesus, our best life is one of following Him. Rather than expending our limited time and resources on this earth on ourselves, to build our own version of the best life for ourselves, Jesus gives us three conditions to truly live our best life in him. In a conversation with the disciple Peter, he proclaims that followers of Jesus must face three commands: 1) deny ourselves, 2) take up his cross daily, and 3) follow him. This is the method for living his best life, for saving our lives. Jesus taught these principles consistently throughout his ministry, over and over, and in a variety of settings.

In stark contrast to the cultural air we breathe, Jesus exhorts us to not pursue the whole world. Instead, he lovingly instructs us to take up our crosses and follow him, our Savior, who willingly laid down his life for ours.
Jesus says our best lives are found when we lay them down.

These words are hard to hear, difficult to believe, and require a lifetime of practice. Choosing God's glory over our own is never a one-time event. The good news is that we don't lose our lives all at once, however, we lose them over a lifetime. Losing our lives happens through the individual decisions we choose, whether we aim to glorify God or to satisfy our own desires.

It is grace to us that God knows we cannot muster enough strength, power, or wisdom to transform our thoughts and desires. Instead, God who works in us, changes our hearts to follow Him so that we might give glory to whom it belongs.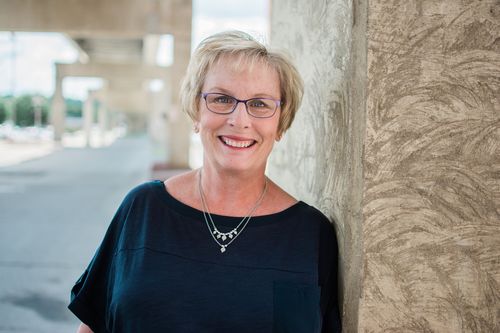 Linda Miller | Ministry Development