Everyday with God

What Jesus Said

'And seeing the multitudes, he felt compassion for them, because they were distressed and downcast like sheep without a Shepherd. Then he said to his disciples, 'the harvest is plentiful, but the workers are few. Therefore, beseeched the Lord of the harvest to send out workers into his harvest'.
Matthew 9:36-38
Can you image attending a concert or a worship service and having the ability to know and experience the emotions of every single person in your sight, all at once? You could sense who was anxious, broken-hearted, stressed, annoyed, uncomfortable, mourning, joyful, hopeful, ambivalent, suffering or in pain. And you would encounter all of this at the same exact moment.

This verse suggests to us that this was precisely Jesus' experience as he walked on the earth. Being in contact with hundreds, sometimes thousands of people, all hearts were an open book to Jesus. And here in Matthew 9:36 in this moment, we see the primary emotion of Jesus. He felt compassion.

Soft hearted, sensitive, tender Jesus. Here we find him suffering alongside the multitudes and sensing and carrying the weight of their lost, wandering, and aimless state. They had no leader, no caregiver and most had no hope. Lost lambs without a shepherd.

Rather than merely remaining in the intensity of that moment, Jesus then called for action. He knew that his little rag-tag band of disciples would be used to change the world. They would offer hope, purpose, and forgiveness, and usher lost people to the Savior. Even as they experienced suffering, loss, and perhaps at times even doubt, these ordinary individuals moved past their own insecurities and lack of formal religious training to lead others to the Shepherd. It was Jesus' plan all along. Broken, and then redeemed people helping others find God.

Today, to whom can you show compassion? How can you be part of Jesus' plan and help to move others toward God? How can you show kindness to even one person who might be feeling lost and without a Shepherd?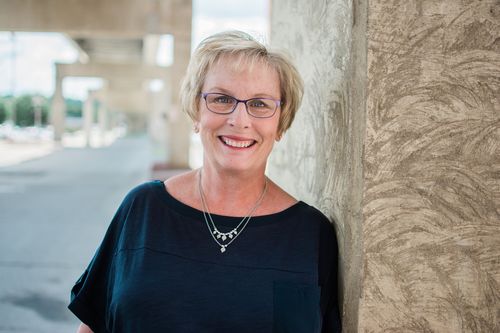 Linda Miller | Ministry Development