Everyday with God

What Jesus Prayed

Father, the hour has come; glorify your Son that the Son may glorify you, since you have given him authority over all flesh, to give eternal life to all whom you have given him. And this is eternal life, that they know you, the only true God, and Jesus Christ whom you have sent. I glorified you on earth, having accomplished the work that you gave me to do.
John 17:1-4
This is Jesus praying during the last of his days on earth, with full and complete knowledge of what was to come. The intense physical pain and torture, the betrayal of his closest friends and followers, and the utter and complete separation from the Father was soon to transpire. But here we find him, again, preoccupied not with the suffering to come, but with God's glory.

'Glorifying God' is part of our Christian tradition. It is in our prayers, our hymns, and the worship music we sing together on Sundays. But what does 'glorifying God' really mean in the everyday life of a follower of Jesus?

Pastor and author John Piper offers this: 'Glorifying God means feeling and think and acting in ways that reflect his greatness. Ways that make much of God and give evidence of all his attributes.' Other writers have simply suggested that glorifying God is 'making him bigger'. Multiple times every day our choices reflect our hearts. Do we have a desire to make God look bigger? Or do we spend our days and moments building our own kingdom of one?

God created us to live our lives in a way that makes him look more like the greatness and beauty that he really is. Every good work should be a small revelation of the glory of God. No thought, decision or act is lost on God, and his heart is for us to find joy in glorifying him.

Today, we can focus on God by reflecting his character, his compassion, and his love. Let's be like Jesus and become preoccupied with 'making much of God'.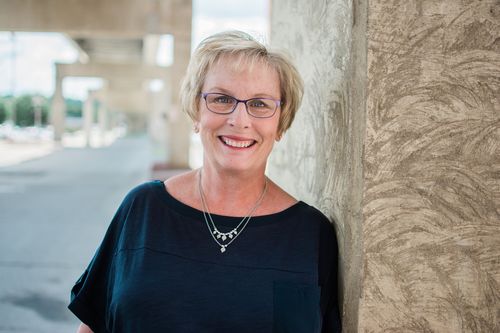 Linda Miller | Ministry Development