Everyday with God

What Jesus Prayed

And going a little farther he fell on his face and prayed, saying, 'my Father, if it be possible, let this cup pass from me; nevertheless, not as I will, but as you will'. Again, for the second time, he went away and prayed, 'my Father, if this cannot pass unless I drink it, your will be done.'
Matthew 26:39
Many of us have wrestled with God in prayer, repeatedly petitioning for what we so desperately need. Whether we are requesting physical healing, pleading with God for employment, asking for restoration of a relationship, or we are lacking guidance, the Father desires that we come to him.

God hears all our prayers, and in one sense, he answers all our prayers. But we do not always receive what we ask for. When we ask God for something, the answer may be 'Yes' or 'No' or 'Wait'. If the answer is 'no' we might refer to that loosely as 'unanswered' prayer.

When our prayers don't seem to be answered, it may be that we don't see all the implications of what we are asking for. John Stott writes that God will answer 'no' if the things we ask for 'are either not good in themselves, or not good for us or for others, directly or indirectly, immediately or ultimately.'

God's response to Jesus' passionate prayers for deliverance from what he was to suffer was clearly a 'no'. However, the Father did not deny the petition because Jesus prayed poorly, or because it was an unrighteous request. But, to let the cup of suffering pass would have been counter to the Father's will. The same will that benefits all, offering salvation to all, bringing his children home, and glorifying Christ.

Jesus finishes with a heart of submission. We likewise can have confidence to approach God; first with our request, while understanding that our supplication may turn into submission.

Our Father desires to restore us so that we would never suffer again. However, sometimes, we must relax our grip, take God's hand, and follow him through the pain. When you are suffering, petition God first and listen for his answer. Continue dialoging with him, look for his answers and pray for a heart of submission. Just like Jesus.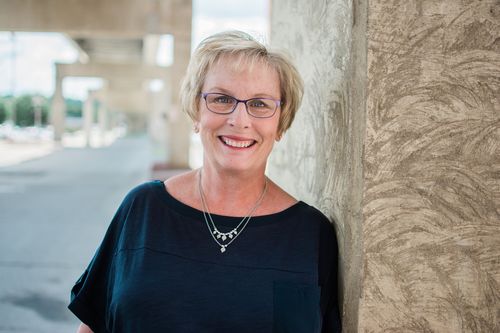 Linda Miller | Ministry Development