Everyday with God

What Jesus Prayed

Jesus often withdrew to lonely places and prayed.
Luke 5:16
During the wonderfully crazy time of raising babies and toddlers, I struggled to find any lonely places, much less the energy to pray for an extended period of time. My lonely place was usually limited to an evening run to Target for diapers and milk. In some seasons of life, following Jesus' example of making time alone for prayer is extremely complicated. I experimented with a variety of ways to carve out this solitude. An older woman kindly commented that she found her alone time between 4:30-5:30am. I was willing to try it, and my one-time attempt was an epic failure as I spent almost no time praying but rather, snoozed away in the chair.

The priority of Jesus' example of solitude and prayer is everywhere in the gospels. It's how he began his ministry. It's how he made important decisions and how he dealt with troubling emotions. His life was in constant demand, and retreating to pray prepared him for ministry to come. His relationship with the Father was his source for wisdom and power, it was a priority for his soul.

What we really notice here is that Jesus was dependent on his father. Their close relationship was nothing new for Jesus, as he and the Father were together as one since before the beginning of time. And now he lived among the people he had created experiencing all that being human encompassed.

Depending on Jesus doesn't necessarily demand hours of prayer in solitude, although prayer time alone can be beneficial and sometimes vital. It is grace to us that we have instant access to the Father. We only need to turn our hearts toward him, again and again, over and over.

Today, follow Jesus' example of dependence of God.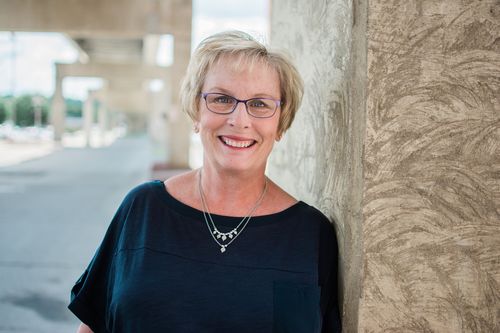 Linda Miller | Ministry Development