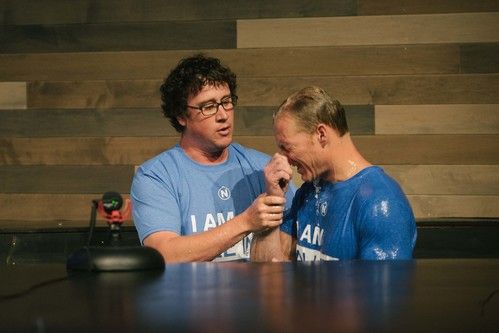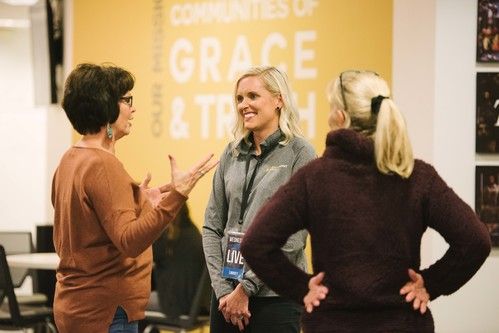 Here at NorthPoint Church, we believe we are designed to "do life" with others. Find your community through men's and women's studies, men's D Groups, MOPS and MomsNext, and community groups.
Join a small group of men to build friendships and go deeper into topics such as faith, work, and family.
Take the next step to connecting at NorthPoint by learning more about the church and its staff on Sunday, January 31.
Community groups help grow your faith and build community. These groups meet on a regular basis in different neighborhoods and on different days and times, so there are many options when you are looking to connect.
Women are currently studying the Psalms to learn how saying yes to God can help in the journey from lament to praise. They're following the book Saying Yes in the Darkness, available on Amazon.
Men are currently diving into the Gospel of John to see how it can transform hearts and lives even today.
Mothers Of Preschoolers and MOMSNext
Decide to Rise above what is holding you back from doing the work God created you to do. All moms with kids through grade 12 are welcome. MOPS is for moms with kids newborn- 5 years. MOMSnext is for moms with kids kindergarten-12th grade.