Check out what's coming up for the fall!
Junior High events include incoming 6th-8th graders
Senior High events include incoming 9th-12th graders
High school home groups for the upcoming school year are forming now. Groups will meet in various homes on most Sunday evenings beginning September 12. Location details will be emailed to parents once groups are assigned.
All Johnston students grades 9-12 are invited to Overtime at NorthPoint following home football games! Bring your student ID to get in, and enjoy pizza, snacks, games, prizes, & more! This is open to all Johnston students, even if they don't attend NorthPoint! Overtime events will happen August 27, September 17, October 1, October 8, and October 22. Overtime ends at 11:45 pm.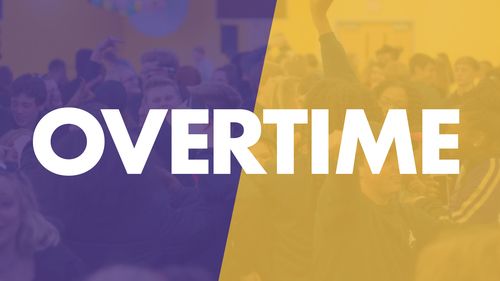 Download a semester calendar to see what's ahead for our middle schoolers and high schoolers! Be sure to add these big events to your calendar as well:
JANUARY 7-9, 2022: Impact Conference (high schoolers)
JANUARY 28-30, 2022: Winter Blast @ Hidden Acres (middle schoolers)
JULY 3-7, 2022: Challenge Conference in Kansas City (high schoolers)